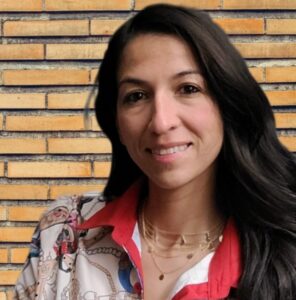 Director of IT Agile PMO, HP

Dr. Raquel Marquez joined HP in June 2022 as the Director of IT Agile PMO. She was formerly the Director of Information Systems and Technology overseeing People Leadership, Coaching and Development of Engineers at Farmers Insurance Group. During her 7-year tenure at Farmers, she previously served as Director of the Program Management Office. She earned a B.A. in Theater Arts with a minor in Education from the University of California, Santa Cruz. In addition, she earned her Masters in Project Management at Keller School of Management, and a Doctor of Management in Organizational Leadership in Information Systems and Technology at Phoenix University.
Prior to joining Farmers, Dr. Raquel offered leadership as a service in Program and Project Management at Amgen, Global Tel Link and Citibank. Additionally, she spent a few years at Bank of America (formally known as Countrywide) where she gained a lot of knowledge about leadership programs, traits, and models. Before entering the corporate scene, she spent 4 years as a coach and mentor to programs such as L.A. Best, After-School All-stars inspiring and building the confidence in young kids and teens in that they can achieve their goals. And finally, she spent a few years tutoring in under-served communities as part of The Academic Advantage government funded program.     
Over the last 5 years she has championed Internships at Farmers Insurance Group, in addition to providing mentorship to STEM Advantage scholars. 
Dr. Raquel, her husband Omar and two kids, London (13) and Brandon (12) reside in Los Angeles, CA.